Our brand mission is to be our clients' favorite partner by offering the best possible service, quality and values.
Who we are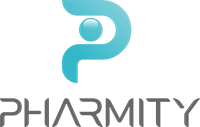 Pharmity is an independent partner providing quality management consulting services. These include expert Good Clinical Practice (GCP) advice, quality assurance, quality management, audit and training.
Our main experience is in GCP. We offer in-depth Clinical Quality Assurance knowledge gained during multiple years working in the pharmaceutical, biotech and CRO industries.
---
Pharmity is a cost-efficient way of bringing current industry practices into your company.
What we offer
Audits
Pharmity provides auditing services to support regulatory compliance for your clinical development programme, from Phases I - IV.
---
Consultancy
Pharmity can provide tailored and flexible consultancy services.
---
Training
Pharmity can deliver quality training tailored to your organisation and personnel.
---
This is what they say about us
You don't have to hear it from us, here are some testimonials.
Proven experience leading regulatory inspection preparation and hosting activities. Well organized and instrumental in helping internal staff to prepare, manage, and follow up after a regulatory inspection. Pharmity was key to having a successful outcome. Experienced in planning, managing, and facilitating a wide range of audit activities. Knowledgeable and able to share that knowledge through effective training. Pharmity's experience can help design and execute a successful risk based audit program.

I have worked with Pharmity on several projects and audits. During these activities I have experienced the Pharmity team as great support and pleasant company. The team always came well prepared and acted in a professional manner. With a broad skill set and in-depth knowledge of GxP-related legislation, in particular GCP and CSV, in combination with excellent planning skills, I regard Pharmity as a very reliable partner in the areas of quality management, auditing and training.

System Development Life Cycle (SDLC) is one of their strength. Extensive experience in different type of audits like vendor audits of software developers, system/process audits and Computer System Validation (CSV) audits. Not only Pharmity is up to date with Six Sigma (6σ) techniques and tools for process improvement, but they are informed about the last news being members of internationally recognized associations and working groups like ISPE. I am more than grateful to Pharmity to have learn all I know about SDLC and CSV.

Based on long time work experience with Dr. Zuniga, I can praise her thorough, intelligent, and problem-solving approach to GCP quality matters, proven in various aspects of quality management, such as process development, auditing, regulatory inspection preparation, computer system and process validation.